What exactly is 'The Cloud Supply Chain' that STORD is building?
STORD is focused on leading the paradigm shift to the Cloud Supply Chain. Sounds pretty cool, right? But what exactly is the Cloud Supply Chain? I'll tell you!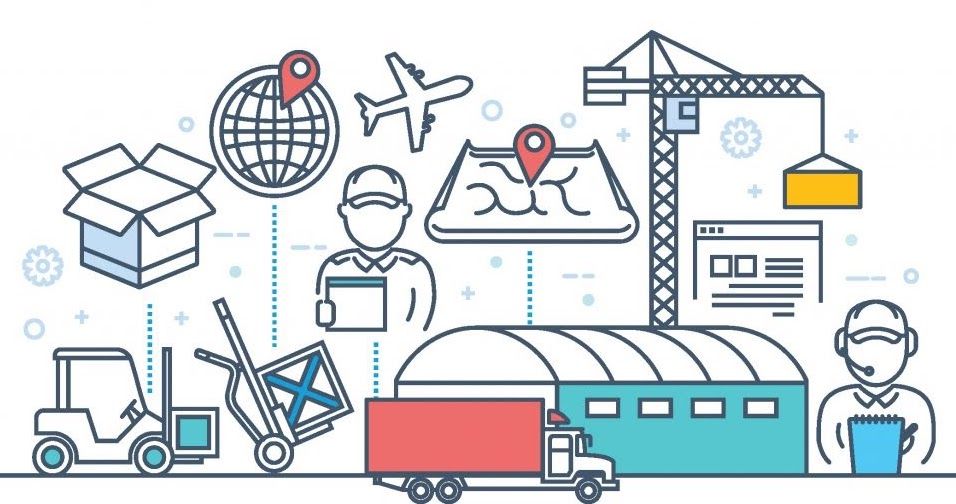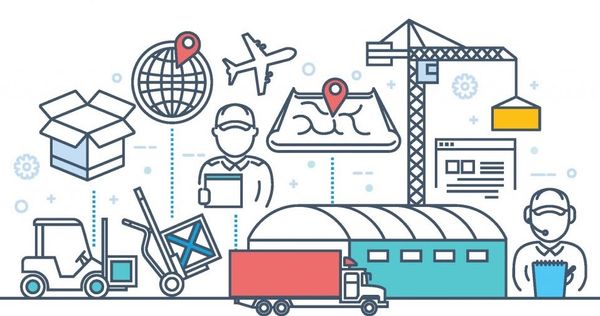 STORD is focused on leading the paradigm shift to the Cloud Supply Chain – it is currently our #1 Tenet; our tenets drive our quarterly goals across the company.
Okay, sounds pretty cool, right? But you might be wondering, "What exactly is the Cloud Supply Chain?" And you wouldn't be alone because it was a top question from our engineering team members as well.
Given this is our #1 Tenet, I knew that I had to address this question in our Technology All-Hands meeting, which we have every two months to ensure alignment on key topics such as this one.  This article walks through how I answered this question during the recent Technology All-Hands meeting.
First, I started off with a whimsical comic strip (see Figure 1). It's a comic strip that I made, so it's probably not very funny, but I've learned that we humans pay more attention to words in pictures, so I went for it!
The point here is that we should think about the shift to the Cloud Supply Chain in very much the same way that we made the shift to Cloud Computing!
I still remember! We used to actually setup servers!
Shortly after I finished college in 1996, I then worked at internet startup in 1997. As software engineers, we used to set up servers!! I'm serious!
We had to make a business case for another server, and get the purchase order approved
We had to purchase the server
Then wait weeks for the server to arrive
When it arrived, then we had to get people to help move it into the server room (which, of course, means that we had a server room and a dedicated internet connection)
Then we had to decide how to setup the disc array. RAID 0+1, anyone?
Next we install the OS, and patch it
Configured the network cards
Got it on the network, punched a hole through the firewall
Created the system users and groups, and set the permissions
Started installing all the software necessary (utilities, web servers, databases, certificates, etc.)
And don't forget to schedule backups!
IT TOOK A DAYS (weeks if you including getting the approval and waiting for the delivery) !!
WHY did we go through that pain? You know the real reason? So that we could run our Web application on top of that Server, that's why!! We didn't want a server, what we really wanted was to run our Web application that we were building to delivery value to our customers.
TODAY....you can get a server setup in one command using AWS, Google Cloud Platform, or Azure. It literally takes you minutes to setup a server today.
Cloud computing
YOU pay for what you use
YOU focus on your business – meaning, in this example, you focus on that Web Application not on setting up servers.
But while it might seem like a no-brainer today to use Cloud Computing, think about that mindshift back then when it was new. If your server was down, then your Web application was down, and your customers upset (as well as lost customers). That's no small ask to have companies trust some new offering from someone else to handle the availability and reliability of the very servers that your Web application needs to function.
That same thinking applies to the Cloud Supply Chain! In fact, ...
That's what the Cloud Supply Chain is all about!

Product companies that sell physical products WANT to focus on delighting their customers. They don't want to focus on the headaches of managing a supply chain.
Pretend for a moment, that you are the CEO of a company that makes products. You notice that your Customers have the same problem...and you have the solution!
You make a product to solve a problem
You market your solution!
People like your solution and you are selling it!
SO MUCH FUN!
...but now what? There's a lot to a Supply Chain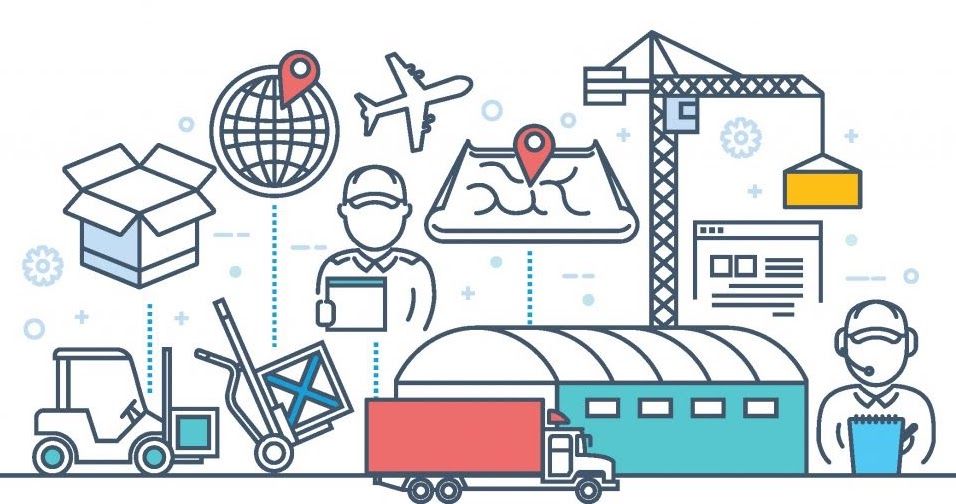 Ready to deal with the following Supply Chain challenges?
Finding warehouses to use that are close to your customers and keep your shipping costs down. You'll likely need multiple warehouse locations to keep shipping costs down and to meet your Customer's expectation to ship next day or two-day.
You need to hire a freight company to move your product from the factory or port to these warehouses on a regular basis.
Don't forget to keep track of inventory at all these locations
Be sure to have a consolidated view of your orders and inventory across your eCommerce system, your marketplaces (e.g., selling on Amazon and Walmart), your B2B customers and more.
What about returns? Do you have a plan to handle them as well?
The Cloud Supply Chain is what STORD does best, so our Customers can focus on what they do best - selling their Product
For a monthly, pay-as-you-go fee, STORD takes care of our Customer's Supply Chain challenges.
STORD centralizes all your orders (across eCommerce, marketplaces, and ERPs) into one Central Orders Hub system
STORD decides which warehouse to use to ship one or more line items in that order using our Distributed Order Management and Inventory Management systems
STORD will pick, pack, and ship that product to include branding the labels and packaging using our Facility Management systems
STORD will tell you when to order more of a product so that you don't run out, using our Demand Planning systems
Connect once, ship many
You only need to connect to STORD once, and we'll take care of the rest. We have customers that have over 36 warehouse with us, and are still using the same single connection to STORD.
TENET #1: We must lead the paradigm shift to the Cloud Supply Chain.
Here are some concrete examples of the type of mind shifts our Customers make when they select STORD as their Cloud Supply Chain
| | | |
| --- | --- | --- |
| "Where should I put my warehouse?" | →Mindshift→ | "How can I service my customers with same day and two day delivery?" |
| "what is my capital expenditure to add more capacity in freight and warehousing?" | →Mindshift→ | "How can I grow my revenue and reduce fixed costs?" |
| "How long will it take to setup a new warehouse?" | →Mindshift→ | "How can I leverage the Cloud Supply Chain to innovate and compete?" |
Cloud Supply Chain Characteristics
Pay-as-you-go pricing → Pay us monthly and per order delivered
No fixed capex → Elastic capacity to scale up or down with STORD
Faster time to market → Delivery anywhere in the US; Setup in days
Speed of innovation → Spend more time in key areas of your business
Focus on your competitive advantage → Delight your customers
Do you know what 'The Cloud Supply Chain' means now?
The intent of this article was to explain what is 'The Cloud Supply Chain.' Hopefully this article helped you better understand the paradigm shift our Customers are making when they choose STORD to run their Cloud Supply Chain.
Ready to help us build a Cloud Supply Chain?
We have a great team and we are making great strides. We are also experiencing triple digit, year-over-year growth due the acceleration of ecommerce by COVID. Having a Cloud Supply Chain gives companies  key business capabilities – speed, flexibility, and cost savings. Please checkout our careers page to see how you can help us!